The purity of a mountain water
From the heart of lake Como's mountains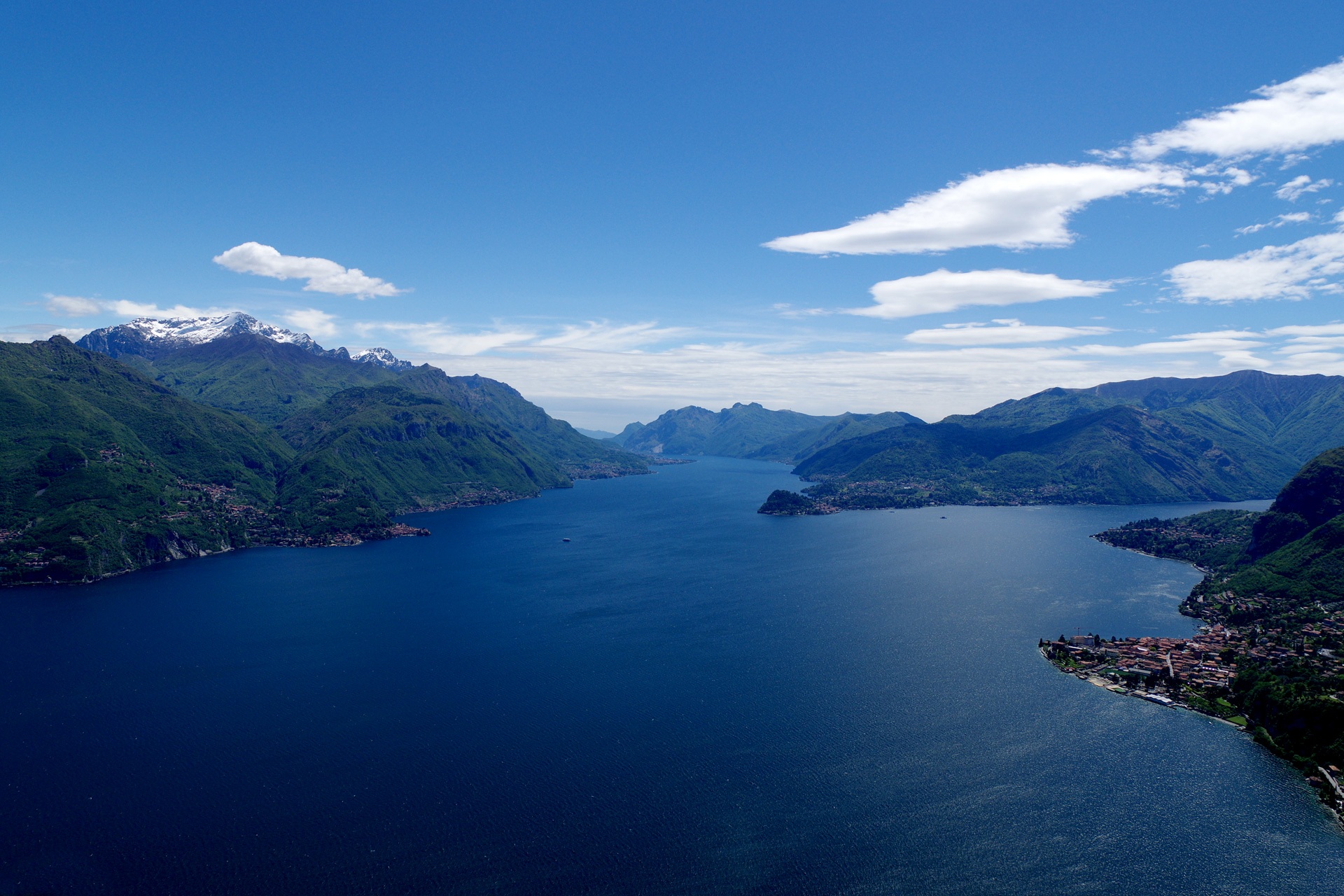 Go to the Shop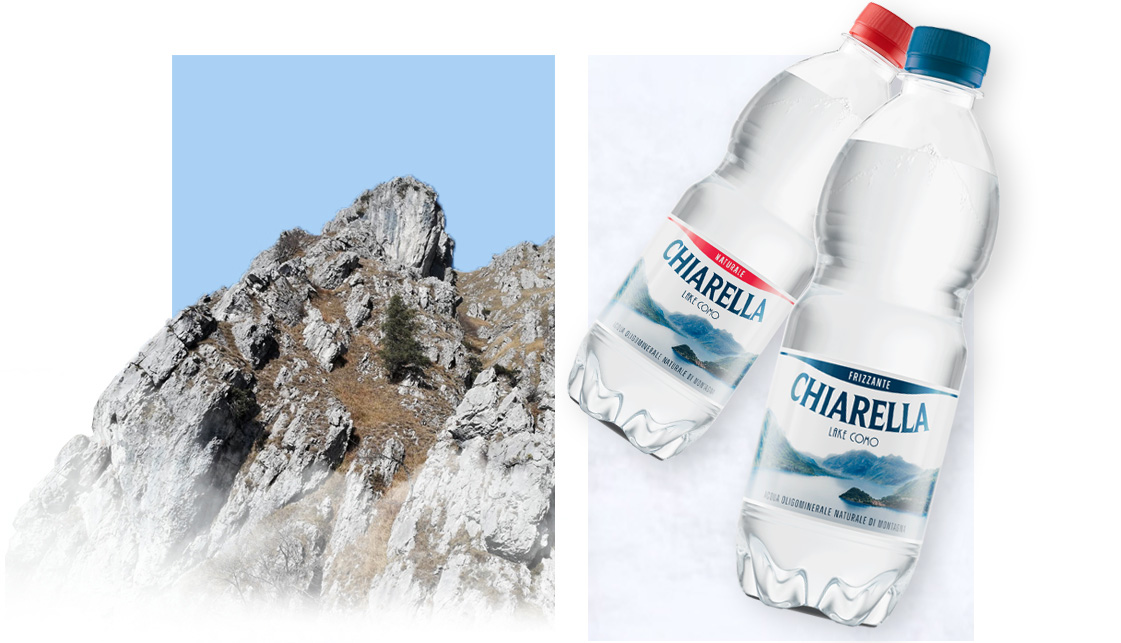 A water that comes from the heart of the mountain
It's here, between lake Como's mountains, that mineral water Chiarella is born.
Clear as its name, pristine as the surrounding environment.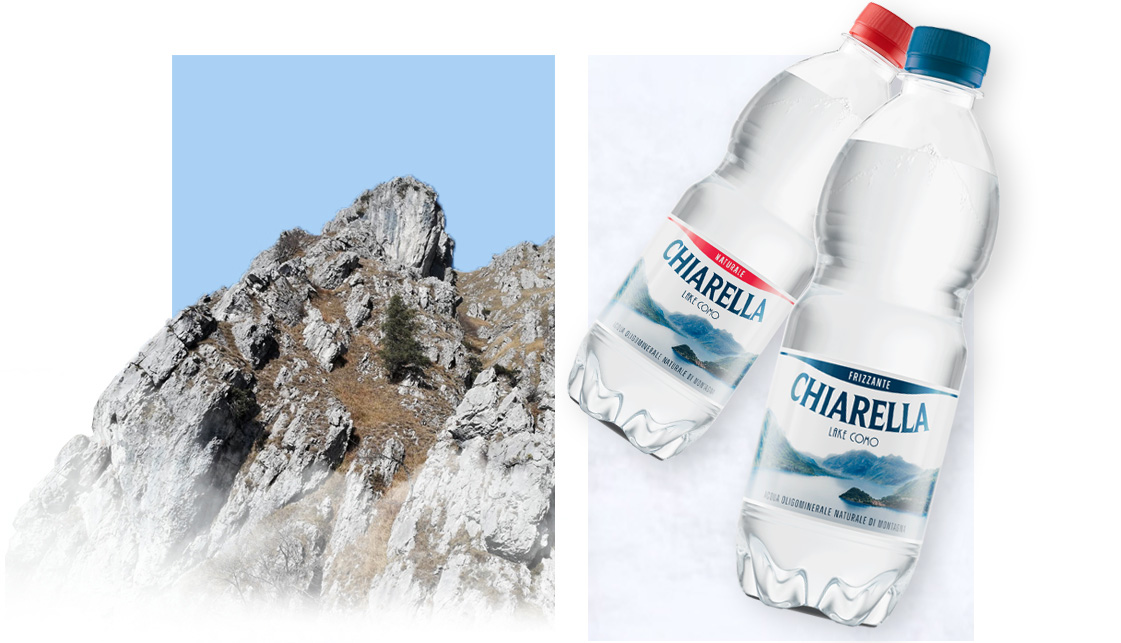 The source
Chiarella mineral water flows right from the heart of the mountains surrounding Lake Como.
It is here, directly from the rocks of Mount Grona above Plesio, that its peculiar mix of minerals with historical and proven healthy properties comes from.
Mount Grona, a rocky pearl set among the Larian mountains, is the source of the precious minerals that enrich the Chiarella water, which has one of the lowest sodium levels in Europe and an unmistakable mix of minerals c.d. positive like calcium, magnesium and potassium.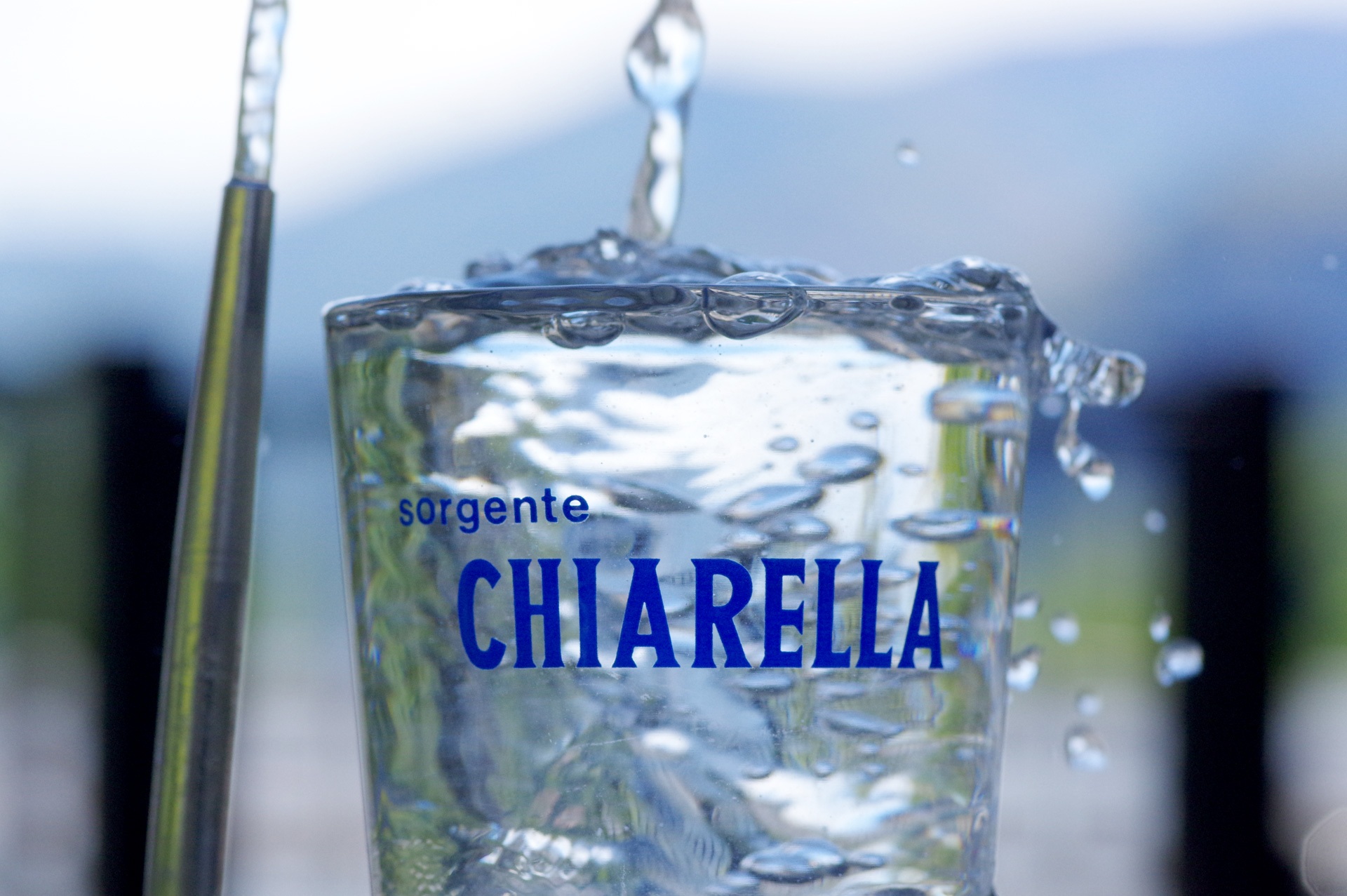 in evidenzaLORENZO PALMERI PER ACQUA CHIARELLA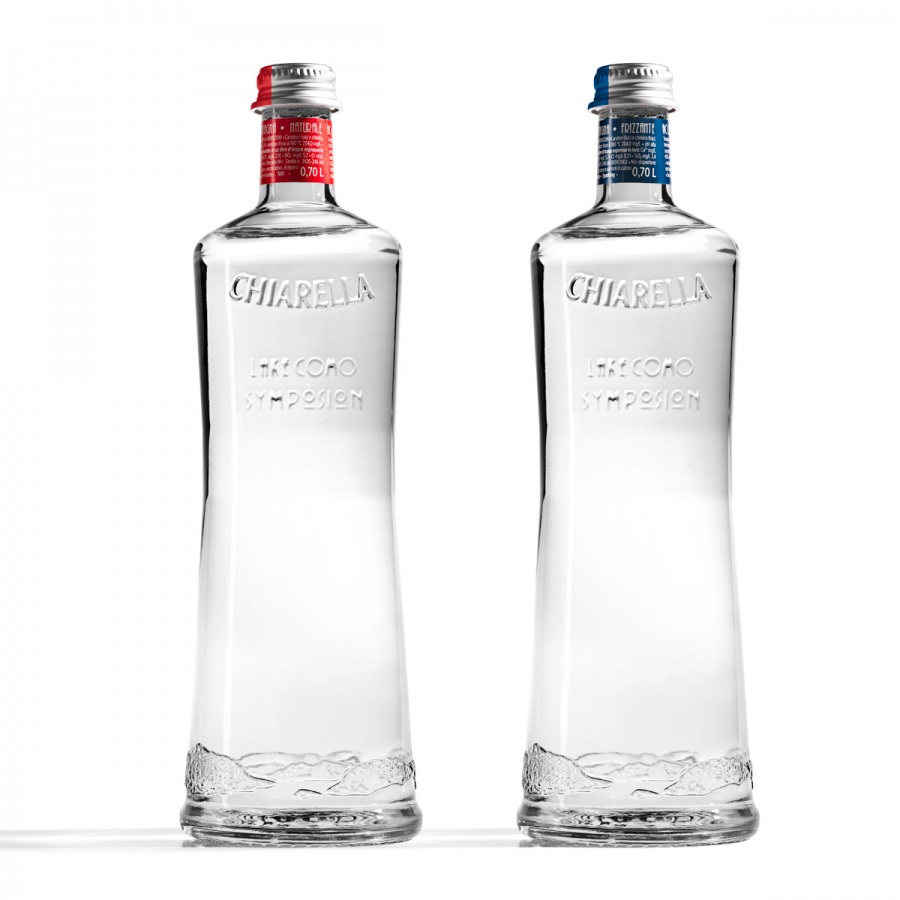 Un nuovo formato, un nuovo tappo, un'etichetta non etichetta: Acqua Chiarella affida il design della nuova bottiglia in vetro 0,70 a Lorenzo Palmeri, che nel progetto cattura l'essenza dell'acqua.

Discover our company's history
Go to page